Before leaving on the trip, I started doing research into housing options for us. Since we would be staying for longer time periods, apartment rentals seemed like the thing to do. However, after scouring seven such (reputable) sites in multiple cities, they turned out to be quite the pricey proposition. Maybe if you're traveling as a group of 4-6, it works out to be the cheapest, but not with two.
Next, I looked into hostels. On the plus side, we would meet other travelers (younger than us though they might be). On the minus side, we may not be able to secure our stuff (not that we have anything particularly valuable), we'd have to have higher tolerance for disturbance, and we might need to get our own sheets. When I began researching prices and availability, I found most private rooms to have twin or at most, full, beds – at the same cost as hotel rooms. The dorm rooms, which often had twelve to twenty bunk beds, ended up costing around the same as private hotel rooms as well!
B&Bs weren't cheaper than hotels. Craigslist offered me free rooms, if I were willing to have 'fun' with my male hosts. Rooms in monasteries were only available in Italy. Rooms in dorms were only available in the US, UK, and Australia. WWOOFs (work on farms for free stays) didn't make sense because we're already working 20 hours per week, so it would leave us no time to see anything. Sleeping in bus stations is out because I'm old and paranoid. Hotels through our credit card rewards would tap out our rewards in a matter of two to three days. HotelTonight is surprisingly more expensive than other options. And couch surfing, while pleasantly free, can be unreliable and is not a long-range option.
House sitting is a very appealing prospect, and we could likely extend our dates to mesh with the three to five weeks that many hosts ask; however, a few challenges there. For one, it would mean a much more dedicated search process, with continuous internet access, since most places come on the sites and are taken within hours. Second, it would mean being more haphazard about country order, potentially losing some on flight costs and limiting our ability to meet up with friends during our trip. Third, since most house sits involve pet caretaking, it would limit our ability to take weekend trips: since we wouldn't have permission to take the pets with us, so we would have to return every night no matter what. Finally, many homes have cats, and while I am determined to Benedryl myself up, B isn't thrilled with the idea.
Where are we staying then, you might ask? Primarily, airBnB homes. They cost the least of all paid options, even hostels. They allow us to meet locals and learn about the area, customs, and landmarks. They usually allow for a private room with internet access, a shared bathroom, and occasional access to a kitchen. The drawbacks are that we can't arrive too late the first night, can't be super inconsiderate (though we try not to do that in hotels either), can't book completely last-minute, and need to consciously be more social – more of a drawback for me than for B. When the timing part doesn't work out, I usually use Priceline to book a hotel instead. I've looked on hotel websites directly, researching through Google or Yelp, and I'm still finding that Priceline is cheaper – even outside of the 'Name Your Own Price' feature (which I'm convinced they're phasing out).
So far, we've gotten lucky. (Knock on wood!)
In Dublin, we stayed with two Irish sisters in their 20s or 30s. They were incredibly nice, from making us tea and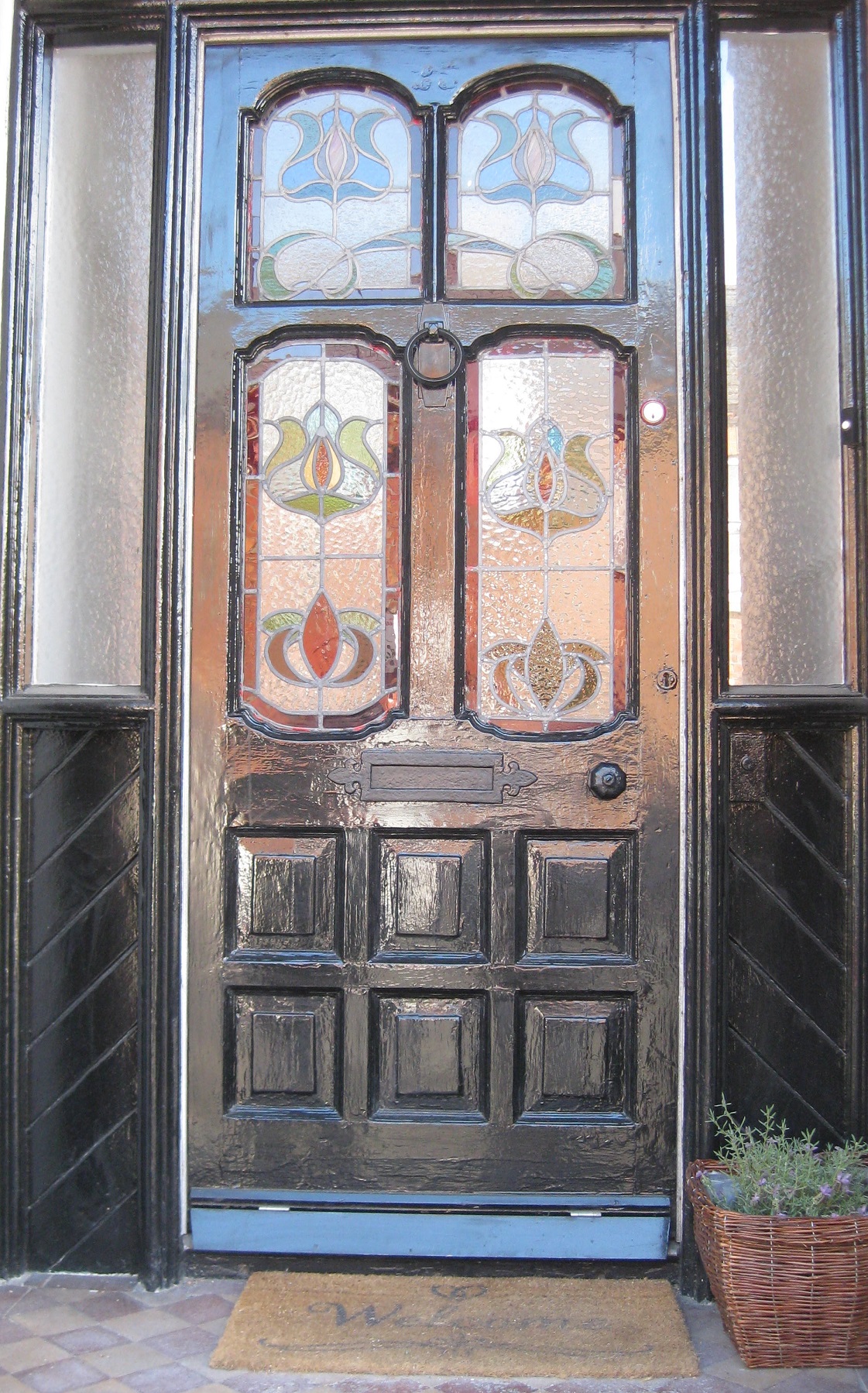 coffee and letting us cook there to changing our sheets mid-week and being very concerned about my hug episode. They had a little fluffball of a dog, named Milo, and a back garden with chairs and a clothesline.
We then spent one night in a tiny village outside of Kilkenny with a former advertising creative director, a breed I know well. The village itself was so small that there wasn't an address to give us other than, 'Go to the town square. Look for an antique shop. I'm across the street, with some potted plants out front.' From him, we learned lots of local history, including the story of Sir Berkeley – of Cal fame.
Now, we are staying at a farm house out in the country, not far from Limerick.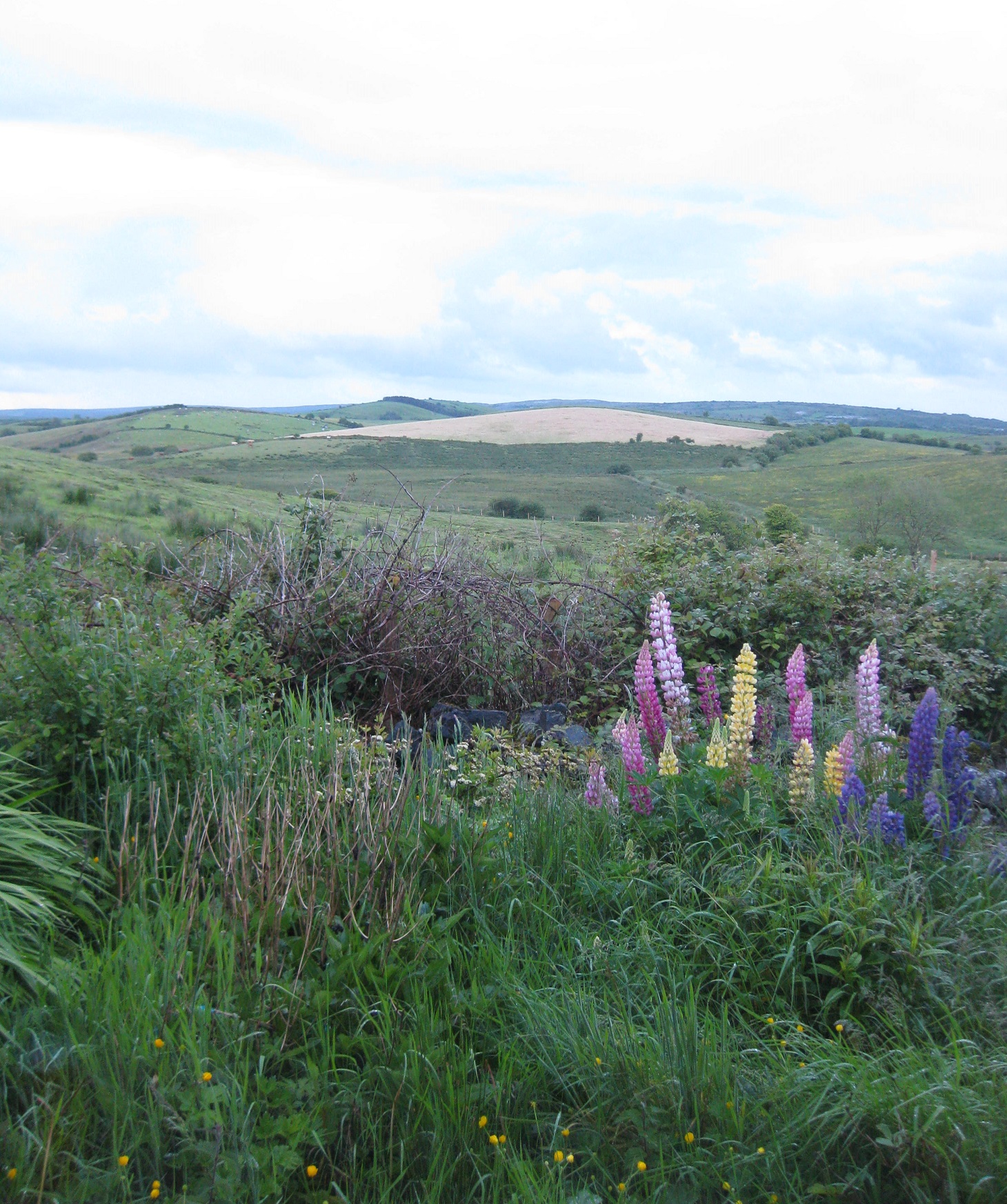 Directions to this place came in the form of a PDF describing red houses and rural roads without names. On the premises are approximately five cats, four brand new kittens, six rabbits, seven chicks, three chickens, an indeterminate number of donkeys and cows, at least one rooster, two dogs, several kids (of the non-goat variety), and a significant number of spiders. The view is amazing, the internet is fairly non-existent, and the lodging is a stand-alone cottage at the back of their land with a full kitchen, bathroom, and several heaters.
Next up, we are slated to stay at an internet-less bungalow with freshly-baked bread and a sauna, at a dorm-like house for adult English learners, at a flat whose inhabitants will be visiting the US while we are there, and at a downtown studio with a stall-less shower.
With all of these reservations, plus a few hotel rooms thrown in, we are averaging $50 per night, which is what we paid in rent at home. So, the cost is just my time and our slight risk. Seems pretty fair for the chance to see the world.