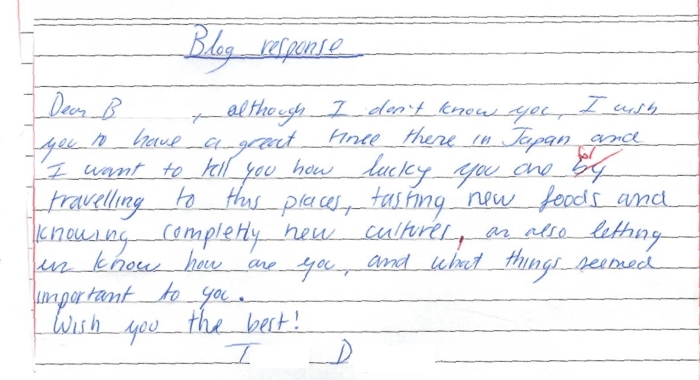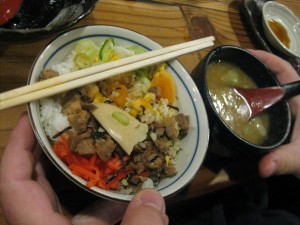 Dear T,
Thank you for reading our blog and wishing us well! After reading some of our posts, you probably know us better than you think!
We are having a very good time in Japan! We've been looking forward to it for our entire trip, in part because Japanese food is our favorite. Osaka—our first city—is known as "Japan's Kitchen", and it lived up to all expectations. The food was delicious!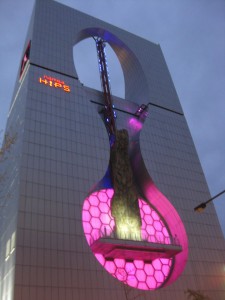 I also celebrated my birthday while we were in Osaka. We went bowling, sang karaoke, and walked through a bunch of cool neighborhoods. Overall, we really enjoyed Osaka, so much that we included it as one of our favorite cities!
We feel very lucky, indeed, to be able to take this trip. We have supportive family members who read our blog, look at our photos, and talk to us regularly. We have jobs that allow us to work while we travel, so we don't run out of money. Most of all, we are lucky to live in a time where we can talk to people on the other side of the world—like you and your classmates—instantly, for free!
We have learned so much on this trip about how people live in different parts of the world. Every place has its pluses and minuses, and everyone has ups and downs—us included. But we're so grateful that we've been able to have this experience, and to share it with people that we care about.
Thanks for your support!
All the best,
B