One of my friends, "S", is teaching English in Chile, and she came up with a great idea for a unique Cultural Diversity assignment: our blog! When she approached us with the idea, we were flattered that she would consider us, but the best was yet to come.
A nice surprise
After reading some of our blog posts, the students wrote letters to us! S was nice enough to scan them and email them to us, and we loved reading their letters.
They were very nice to us, thanking us and showing genuine interest in our travels. Many of them liked learning about other cultures and shared a desire to travel. A few of them suggested that we might like Chile—we think so, too!
Their questions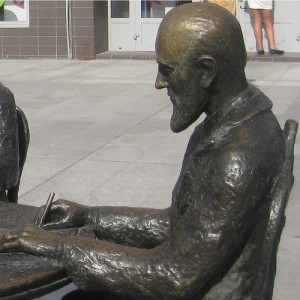 Most of the students had some good questions for us:
Update: We published our replies!
Our thoughts
I was surprised at how good their English is! When N writes a post—and she writes most of them—she definitely doesn't stick to simple words. She has a broad vocabulary (thanks to a lot of reading and studying in school), and her writing reflects that. Even still, these students took a lot away from her blog posts.
As you'll see, their writing was very clear and articulate. Even where they made mistakes, their meaning was clear. As we have learned while traveling in foreign-language countries, that's the most important thing.
¡Muchas gracias por sus cartas! Vamos a responder pronto. Nos encantaría visitar a Chile en el futuro.
Update (2015/05/01): Our Replies
We just finished writing the last of our replies and published them! In addition to the replies, the letters also prompted two other blog posts:
Without further ado, here are the replies: