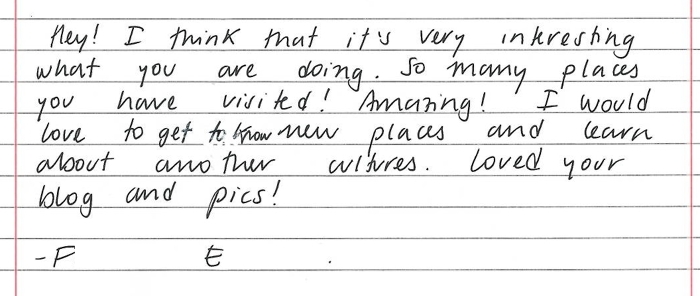 Hi F,
Thanks for being interested in our travels! We have been very happy to be able to visit so many places. It's always a challenge to figure out how we're going to get from one place to the next. Of course, we have taken airplanes sometimes, but we have also spent many hours on trains, buses, cars, ferries, and other boats!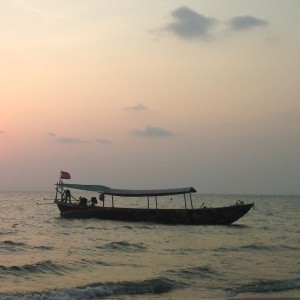 In northern Thailand, I took a train with a sleeper car for the first time, where they convert your seat into a bed at night. In southern Thailand, some of the beaches could only be reached by taking a small wooden longboat (like the one in this picture). In Japan, we rode the bullet train to Tokyo; it is a very fast train that can go at speeds as fast as 320 km/h!
Some of the travel has been easier than others, but the one consistent thing is that we have always loved seeing new places and learning about other cultures. It can be tiring, but it's never disappointing!
We're glad that you enjoyed our blog and pictures. My wife, N, writes most of the posts and takes almost all of the photos, and she was happy that you appreciated them.
You can always learn more about new cultures just by reading about them online. And if you make it a goal, you can travel too!
Best wishes,
B
P.S. You have very nice handwriting! At first I thought it was typed with a script font like one of these!