I'm a bit hesitant to write this one, because I'm afraid I won't be able to convey how amazing the experience was. A silly sort of fear, but this may well be our favorite experience of the first three months of our trip. Here goes.
You might have noticed that our time in Italy has eclipsed the time allocated for the other countries we've visited. This wasn't accidental: I've wanted to visit Italy my whole life and been unable to. So, now that we're here, I wanted to make sure we saw more than the guidebook destinations of Milan, Cinque Terre, Florence, Venice, and Rome. Looking up cool places to stay on AirBnB, I found a vineyard and a thermal springs town, both in the countryside between Cinque Terre and Milan. Though a bit gimmicky, they also seemed like unique opportunities, so we rented a car, and off we went.
The vineyard was in a town called Barbaresco,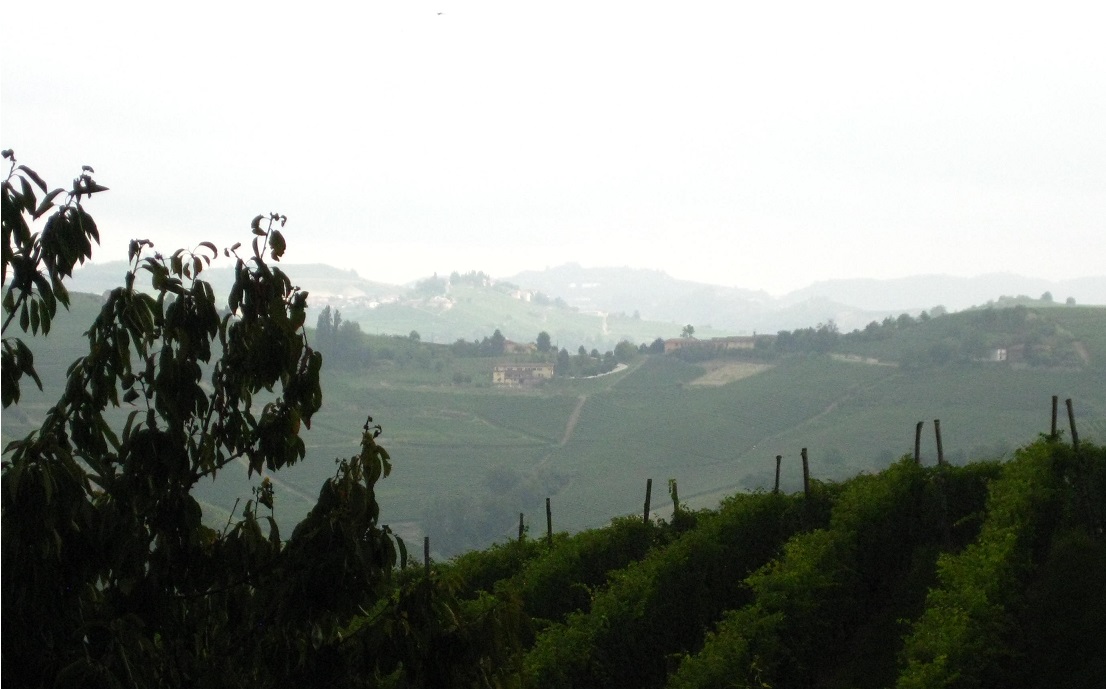 which turned out to have a friendly rivalry with the nearby town of Barolo. Both towns make red wine, but their terrains are different enough that the outcomes vary. Most people prefer one or the other, and Barbaresco has a slight edge in the complexity department, helping its popularity among true connoisseurs (which we are not). I'll mention now that we still haven't tried Barolo wine, so we are terrible taste testers. But we've also never stayed in Napa, despite living near it, preferring Sonoma for its less touristy quality.
We arrived in the early evening, and the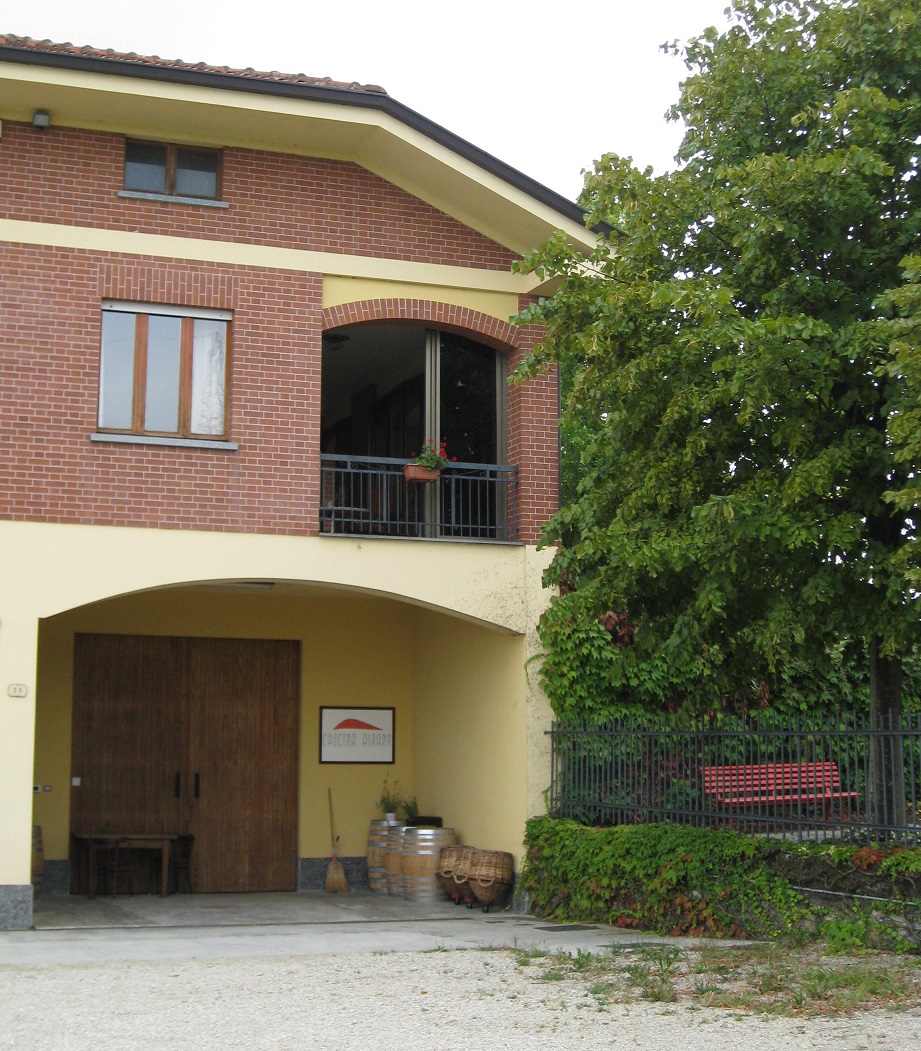 two winemakers – Marco and Eli – came to meet us. They were a few years younger than us and spoke excellent English. They had us park in front of their tasting room, below the house, and they showed us inside. It was a spacious country home, filled with light and views of the surrounding area. There were two 'sides' to the living quarters: one half for Marco, Eli, their cat, and two spare rooms – and one half for Marco's parents, college-aged sister, and their two cats. Our room in Marco and Eli's half had a big bed, two bean bag chairs, a table, and a shared balcony. It was originally to be Eli's 'woman-cave,' and therefore sported a hot pink wall and a sewing machine with accoutrements.
They told us to make ourselves at home, especially in the kitchen. By American standards, that's not much of a statement, but in my culture – and that of many Italians – kitchens are the domain of family. I still remember my mother's complete shock when a middle school friend came over to hang out and opened our fridge to see what we had. She might have been less alarmed if my friend had stripped naked in said kitchen instead.
But not only did they encourage us to open cabinets and help ourselves to things: Eli had actually read my profile and noted that I like tea. She shared her special tea collection, which included leaves gifted to her from abroad, of which her supply was limited. This made even more of an impression than it normally would because multiple people in Italy had only provided coffee as an option, which meant choking down the stuff for politeness' sake. (As an aside, I'm not sure why Italy as a country and culture is so tea-less, especially since some of it has more caffeine than coffee and serves as a better digestive. Perhaps they're concerned they might have to give up limoncello or grappa if tea worked too well?)
However, the coup de grace was their cat. Now, skin testing says that I am allergic to cats, and my eyes tend to itch and water whenever I stay with my best friend, who has a cat. As a result, I usually don't book us in places where a cat lives, just to avoid the potential exacerbation of my sinus issues. In this case though, I made an exception, and this cat (and her brother) did not bother me in the least. (B says it's because they were short-hair cats, by the way.) What was most notable about the cat was that her back leg muscles are not well-developed. Because she lacks the appropriate strength or flexibility in her hind leg joints, she often ends up dragging her back legs around, or wobbling about as she tries to right them. She's an affectionate, otherwise-normal cat, and the issue doesn't appear to hamper her activities much. But what's truly great is how Marco and Eli approach it: they try to help her improve it – with exercises and even reiki, but they also let her deal with it on her own. They don't lift her onto things when she struggles or slides off, and they treat it like B treats my personality quirks: part of the package, not something to hide.
————————
Part of what defines their lives, and the lives of many Italians, is the idea of family – which is indisputably linked with food. Meals are true breaks in the day and are meant to be spent with friends and with family. The four-hour dinners that many ascribe to Italians are not indicators of gluttony, but a desire to talk to family and a willingness to savor.
So, we were excited when Marco and Eli suggested a family dinner: they would prepare some local specialties, and I would make a few things we might eat at home. They made vitello tonnato, carne cruda, and salsiccia cruda, all well-known Piedmontese dishes. So, three types of (mostly raw) meat, which were all tender and delicious.
To complement this carnivorous feast, I decided to make olivye, a Russian potato-style 'salad,' and (American) roasted cauliflower. The former required some substitutions: since Italians don't eat many pickles, I got a jar of pickled cauliflower, vidalia onions, carrots, and assorted veggies; and I got chicken/turkey hot dogs, so it would be mild enough not to compete with the other meat tastes. The cauliflower was just cut up and roasted in the oven at a low heat with curry, red pepper, salt, black pepper, and oil; I skipped the coriander and cumin because of the difficulty I had finding spices in Italy.
The veggies were done quickly enough,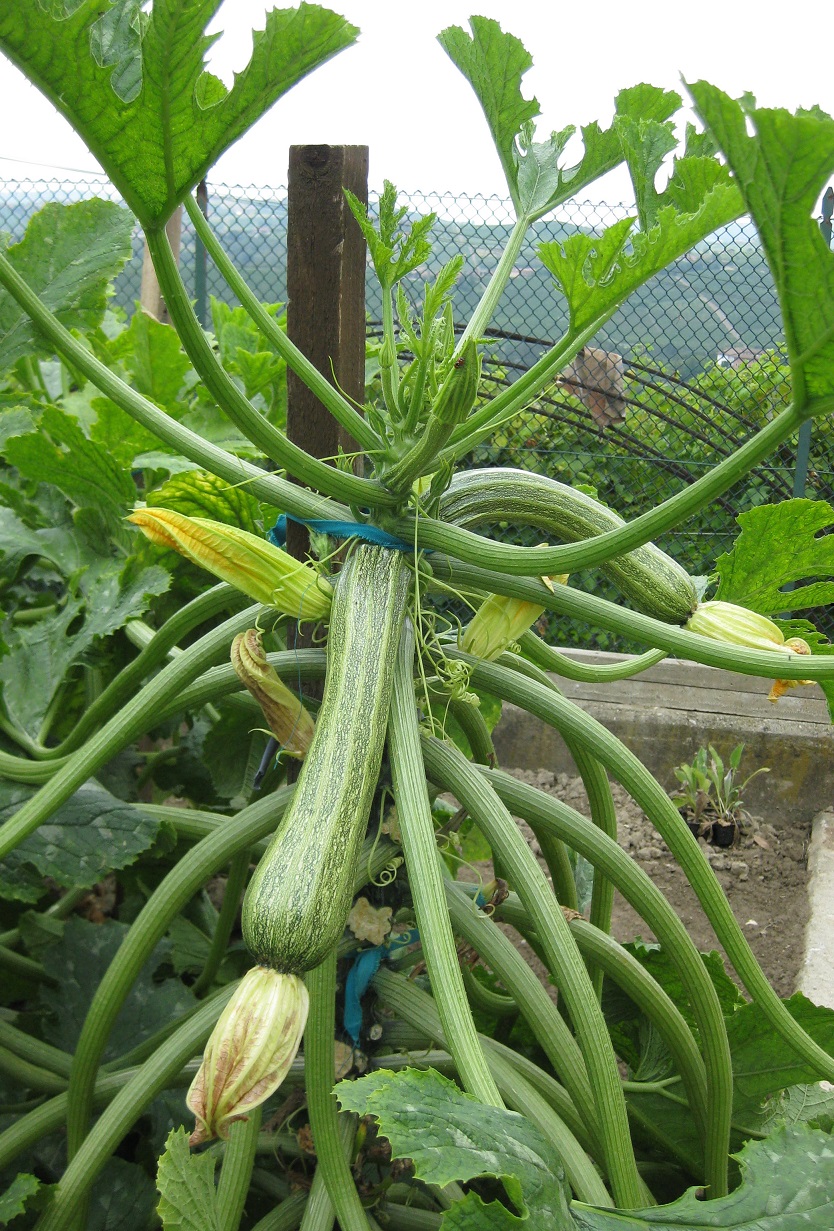 but olivye requires boiled potatoes, so it can take time.
It's a good thing that Eli and Marco were kind enough to suggest a wine tasting as part of the meal. We had seen the vineyard all around us: vines decorating an equipment shed, big zucchini growing in the front yard, the sun covering the fields, customers in the tasting room, and Eli and Marco leaving early to do the green harvest. But to actually taste the end result and to get a running explanation of the grapes, the process, and their feelings about the wine made it better than the dozens of tastings we've been to in Sonoma or Mendocino.
How can I adequately describe what made it special? Was it finding out how they chose the design for each bottle, when they redesigned the labels to be more modern – and about how they left one blank, so customers can tell their own wine story? Was it hearing them describe how they decided to make a rosé and to age differently a local variety common generations ago? Was it the much lower sulfite levels (so that even I felt great the next day), because they aim to make a wine they want to drink? Perhaps it was Eli's explanation of their pricing, based on a fervent wish for people like them to be able to afford good wine. It's a sort of honesty, sincerity, and passion for which adjectives aren't enough.
And the dinner and tasting itself wasn't just wine and food. Marco's mom, his dad, his sister, Marco, Eli, Eli's sister, and the two of us weren't just scarfing down food. There were jokes about cows (your favorite, mom!), discussions about religion versus culture, use of a few different languages, and the kind of comfort and acceptance that I've only felt with family.
It was difficult to leave the next day. We took much more than our two bottles of Cascina Albano wine with us.