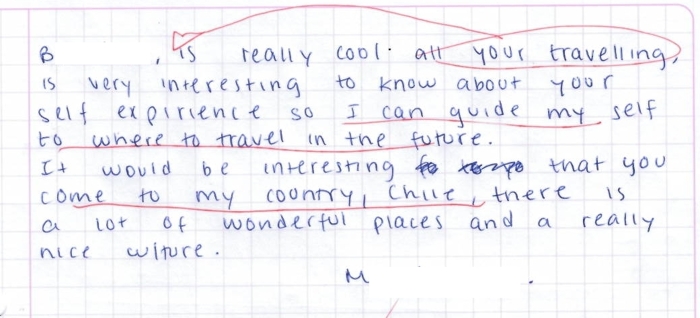 Dear M,

Thanks for your interest in our travels! That's so cool that you plan to travel too. Where would you like to go?
We would love to come to Chile! Based on the letters from you and your classmates, Chileans seem like very nice people! We would love to see the beautiful places and experience the culture. What are some of the places that you recommend? It might be a little while before we have a chance to travel in Chile, but it is definitely on our list!
"Wonderful places and a really nice culture" is a very apt description for the countries that we liked the most! We were surprised that Poland had so much nice street art, like the picture to the right. Ireland had beautiful landscapes, and grand castles like this one: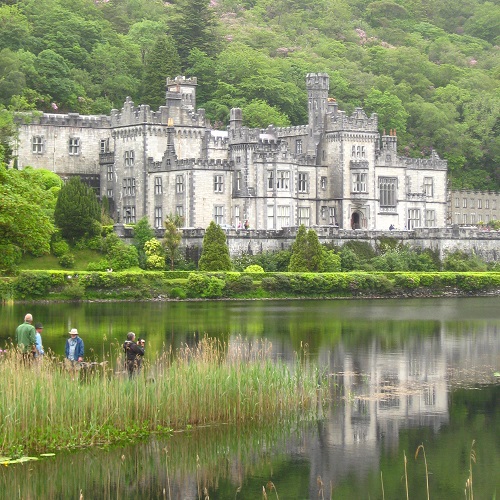 We really appreciated Italian culture. Of course it has some amazing art, but we also appreciated the very nice people, the family-oriented culture, and the slower pace than the USA and most of Europe.
Hopefully you can visit some of these places, and hopefully soon we will be able to experience the wonders of Chile!
Best wishes,
B