I may have disliked Rome, but I am a big fan of the Amalfi coast. We're staying in a small town on the Tyrrhenian Sea called Maiori, and the people here are amazing. A few stories to show what I mean:
Yesterday, we decided to go hiking (a story for another day). Without a map, we found ourselves wandering up a dirt road with houses on either side, looking for the hiking trail. No luck there, but along the way, I had a bit of a coughing fit. When I looked up, a man in his 60s with a gold tooth was gesturing to B. He owned a lemon terrace, and he thought a lemon could help my cough go away.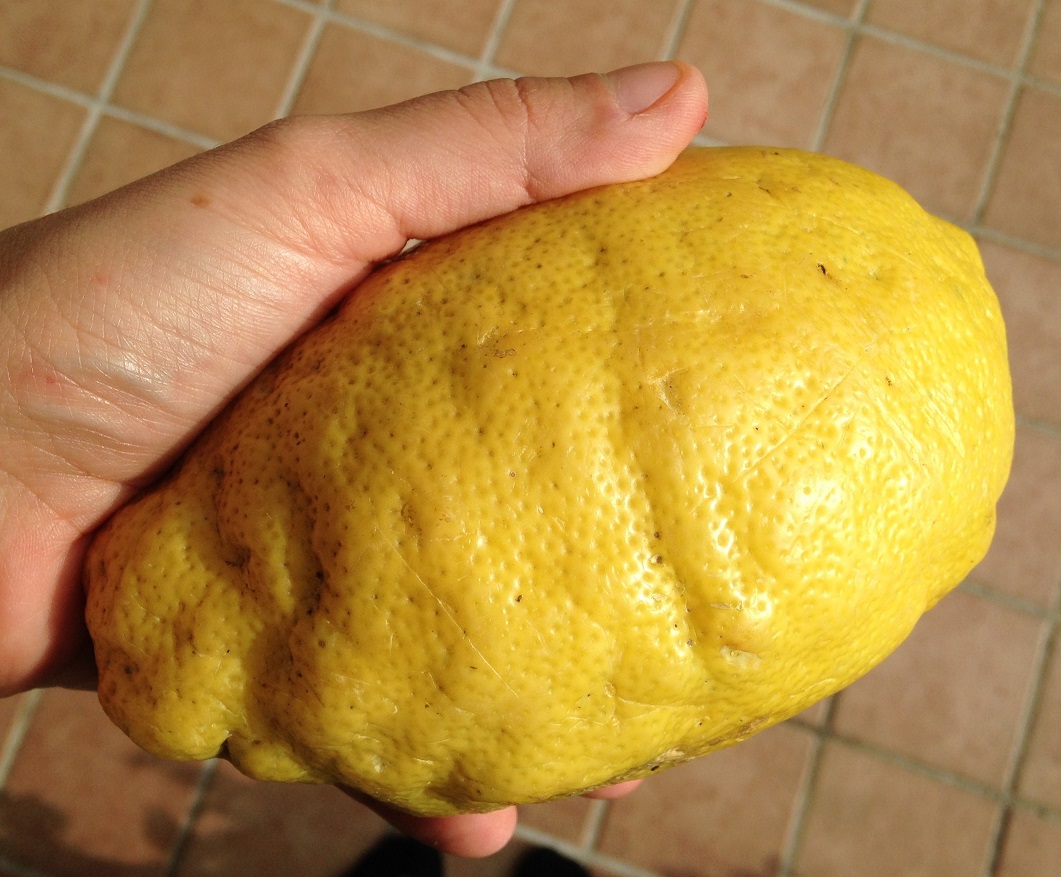 (This is because most Italians seem to believe that a glass of half lemon juice and half water, first thing in the morning for a week can cure any cold or respiratory ailment.) So, he found a giant one for us, and threw it down over the fence to B. He even apologized that he couldn't offer more, because the harvest was now over: it had ended in September. This thing was the size of the kind of football you play with in your backyard, and a bit denser – and it smelled heavenly. Now, this is not a wealthy town, and one of their primary businesses is lemons. This very kind man gave away one of his fruits, with no expectation of anything – and to people who basically didn't speak his language and were close to trespassing on his property! Try to imagine someone in the Midwest doing that – to say nothing of anywhere else in the US. I proceeded to carry this lemon around all day on our never-ending hike, even using it to move thorn bushes – and releasing its scent from the inadvertent zesting action.
——
A few days ago, we decided to go out for dinner. Because it is the off-season, not a lot of places are open for dinner. We were passing by a store front that resembled a restaurant, set into a row of stores, and we paused outside of it to debate if it was open. Seeing us, a man who was loading items into a car motioned us in. Walking in, we were greeted by the owner, who said that the restaurant was closed now, but that we must try a coffee. He poured us each a completely free espresso and asked where we were from. He then proceeded to tell us about the restaurant, which had been named after a movie with Ingrid Bergman filmed just outside. We learned about how the main Italian actress had come into their restaurant to change dresses, and about the local boy who was in the film – all punctuated by pointing to the life-size photographs on the restaurant's walls and counter. And then, he said that we must come to dinner on Sunday. They were having a free dinner, just for friends, and we were his friends now. Just forty or so people, and just friends or friends of friends, and he welcomed us several times. Try to imagine a restaurant owner – whose place of business would not benefit from our money – inviting strangers to a free dinner, just minutes after meeting them and giving them free drinks!
——
One day, I went to town to buy groceries. I walked into a salumeria (a deli), to see what they might have. Spotting milk and cereal for B, I happily grabbed them and went to check out. As the sixty-something year old woman was ringing me up, she asked if I spoke Spanish – a misconception which occurs on an almost-daily basis in the US. I apologized and said no, but I could speak to her in French, English, or Russian – if any of those were options. Well, this amused her to no end, so she turned to the other woman at the counter with her, in her later forties, and repeated that I just spoke French, English, and Russian! All three of us were amused, and the new woman asked if I was on vacation, and if I was alone. I said that yes, I was on vacation, but that no, I was married, and my husband was at home sleeping. The woman said, 'But you're so young!' When I assured her that I was, in fact, thirty years old, she was shocked. She told me that my husband was a lucky man, and I said I would be sure to tell him. B assures me that they were flattering me, and I am more than okay with that.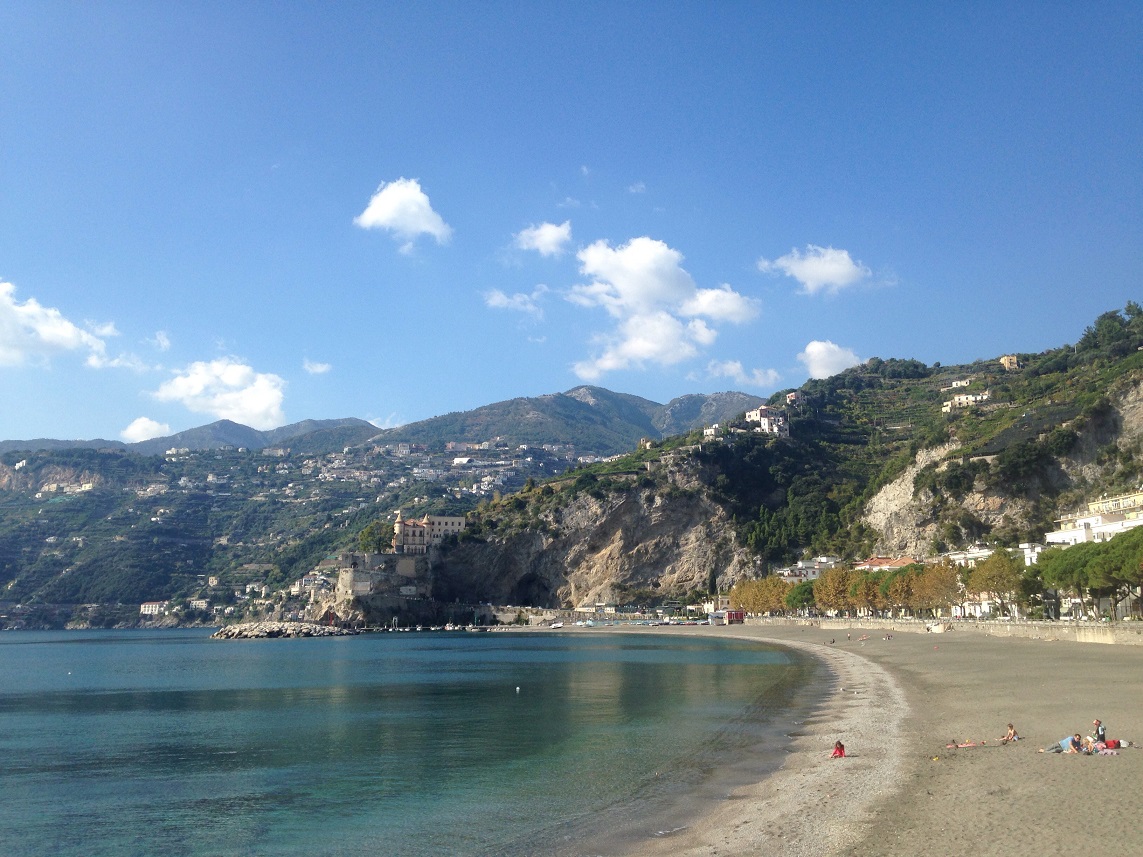 Is it much of a surprise that we love the people of Maiori? I'm not certain if this hospitality, friendliness, and selflessness extends to the tourist season, but either way, I strongly recommend visiting. Did I mention that the water and the view are amazing?