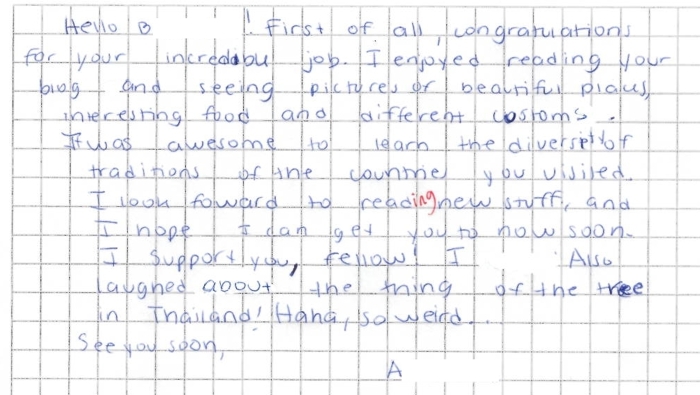 Hello A!
Thank you! I am very lucky to have a job where I can work from different places and at weird times.
The things you liked—the beauty, the food, and the customs—are some of our favorite things, too! One place in particular—Singapore—was a very diverse city (a country that is one city!). It's a good place to see many different cultures and enjoy lots of different food.
My wife (she is N) takes most of the pictures and writes most of the blog posts, and she was happy that you liked them. She is working on several more blog posts, so you will have some new things to read soon!
Maybe we will meet someday, but even if we don't, you will learn a lot about us from our blog! We appreciate your support!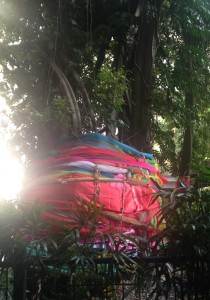 Sincerely,
B
P.S. We thought the Thailand tree was funny, too… Almost like clothes for a tree!