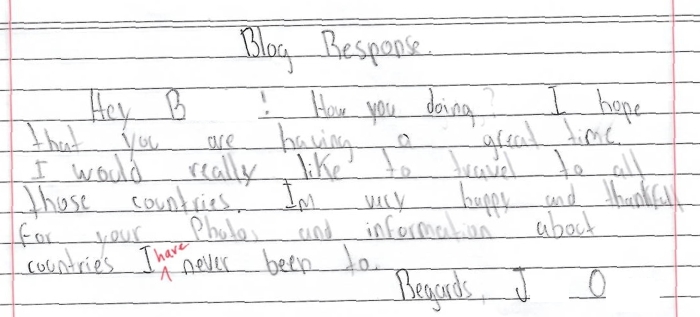 Hey J!
I'm doing very well! We are having a great time, and we appreciate your support! My wife, N, writes most of the blog posts and takes most of the photos, and she's really happy that you like them.
In some countries, our time was pretty short, but we spent about three months in Italy, two months in Cambodia, and over a month in each of Thailand and Japan. Because we spent so much time in them, we came to understand the culture and learn the languages a little better than in some of the other places we visited.
More than anywhere else, we had a lot of fun in Cambodia, because everything was so cheap! We rented motorbikes to drive around the countryside, spent a lot of time on the beach, went rock climbing, explored caves, spent a weekend stand-up paddleboarding, visited beautiful temples, and even spent a week at a yoga retreat! All of our trip has been wonderful, but I probably had the best time in Cambodia.
Based on our blog, which of the countries would you most like to visit?
Best regards,
B